What's new in QuickBuild 9.0
QuickBuild 9.0 is shipped with Java 11 support, swagger report publish, build stats aggregation, GitLab pull request support, GitHub/GitLab/BitBucket web hook integration, Groovy script syntax highlight, rich html editor, step to run Groovy from file, grid resource filtering, decoupled commit status update and code checkout, grouped html reports, GPU support of EC2 integration, and more
The free license is already included
Java 11 support
Java 11 is now supported to keep the JVM up to date. Both Oracle JDK and OpenJDK is tested to work well with QuickBuild.
Swagger report publish
Swagger is the de facto tools for designing and documenting APIs. Now, QuickBuild can publish and display your API document out of the box.
It's very important to know which APIs are broken, which APIs are new and which APIs are removed across the builds. QuickBuild can help you to compare any version with current build and display the changed operations and changed models.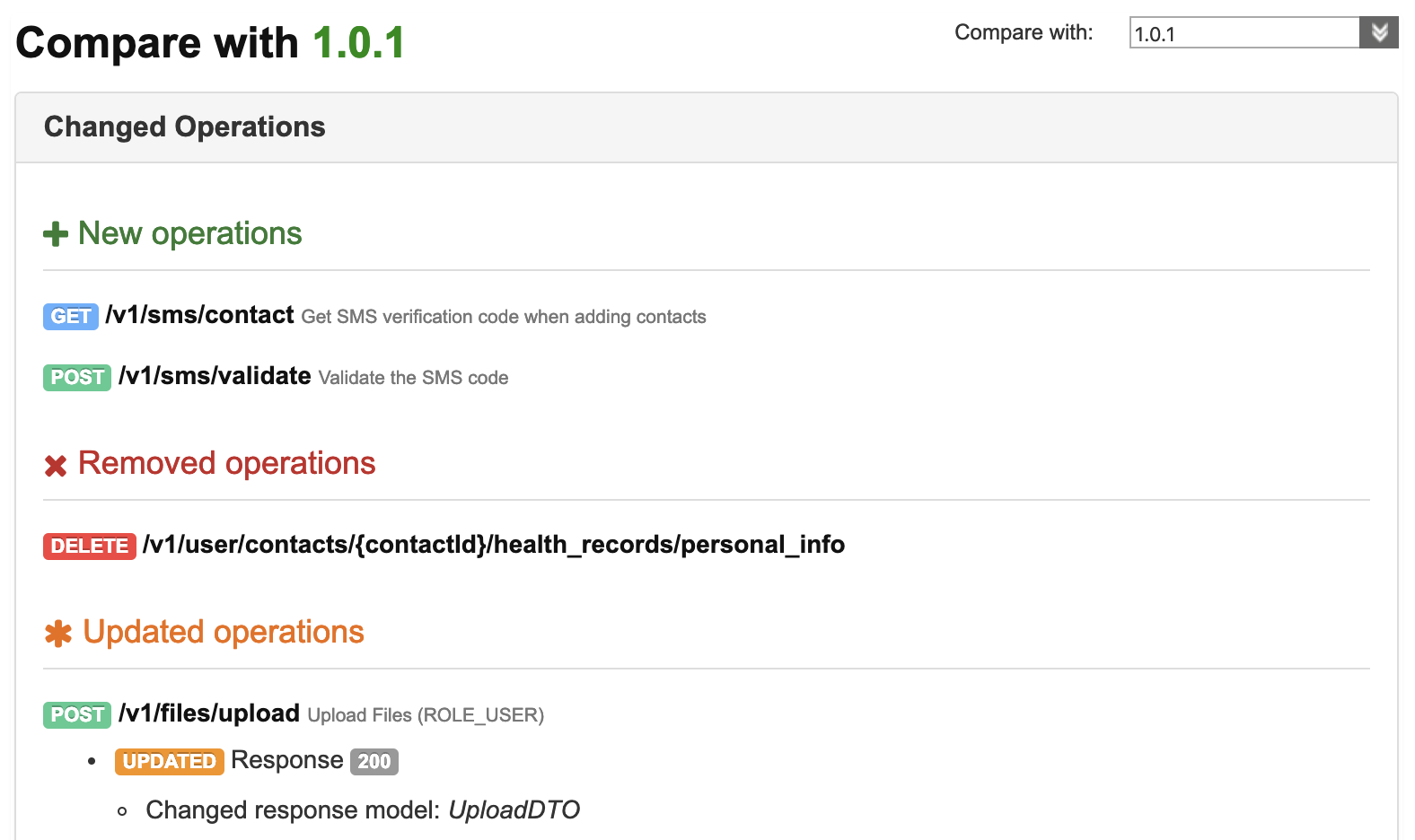 Build stats aggregation
Now, you can create aggregations for build stats just like any other report aggregations. You may also create as many aggregations as you want for one configuration. Each aggregation can use different criteria to filter the child configurations.
GitLab merge request support
QuickBuild can now build Gitlab merge requests so you can verify the commits before mrege to other branch. It also supports to add filter to find the merge requests you want. The parameters can be:
id
iids[]
state
created_after
created_before
scope
author_id
and more ...

GitHub/GitLab/BitBucket webhooks integration
GitHub, GitLab and BitBucket all support webhooks which allow third party apps to subscribe to certain events. And now QuickBuild can subscribe the events from webhooks and then trigger the builds.

Groovy syntax highlight
Groovy scripts can now be syntax highlighted for easier to read and write. Note that this only applies to fields expecting script explicitly.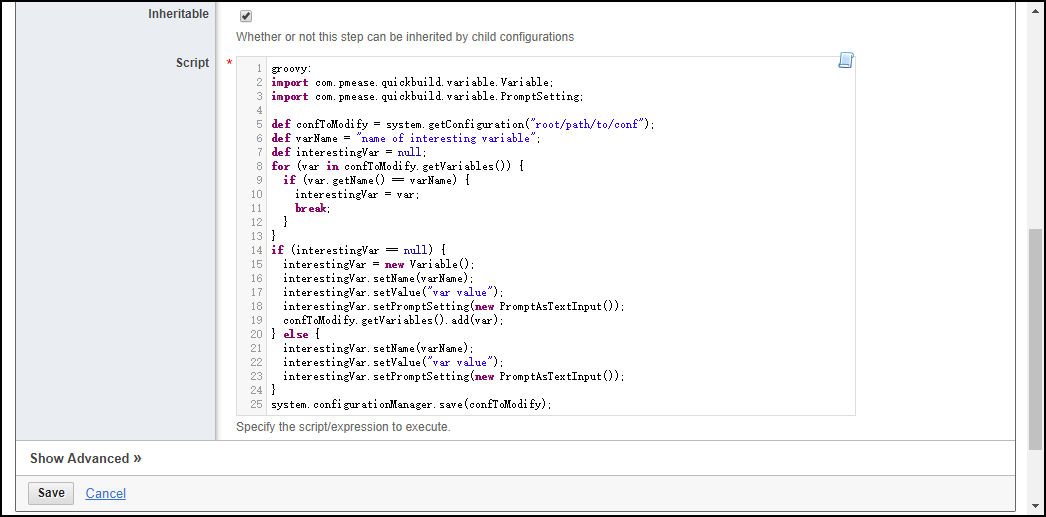 Rich html editor to edit various html content
Rich html editor can now be used to author html contents in a WYS-is-WSG experience in various places such as html message gadget, build description, custom banner etc.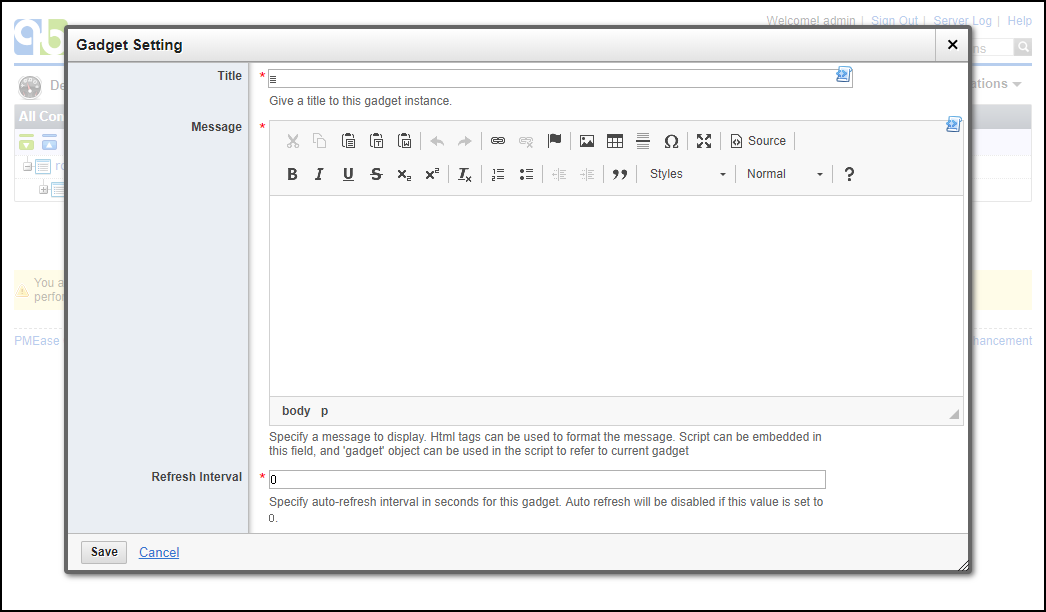 Step to run Groovy from file
A step to run Groovy script from specified file is added. This makes it easy to maintain Groovy scripts outside of QuickBuild, for instance in a version control system.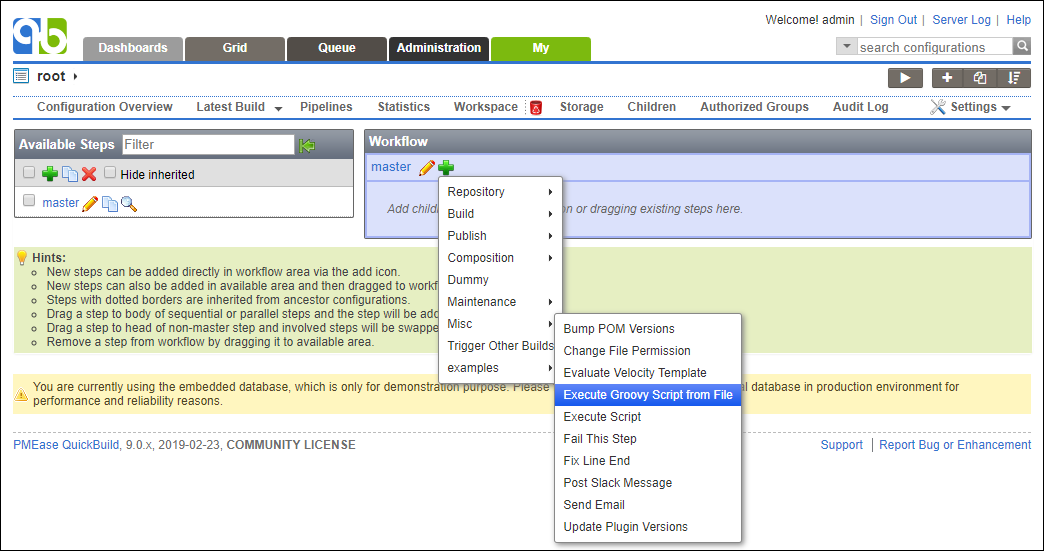 Grid resource filtering
Grid resource filtering is added to find desired resources easily when there are many resources defined.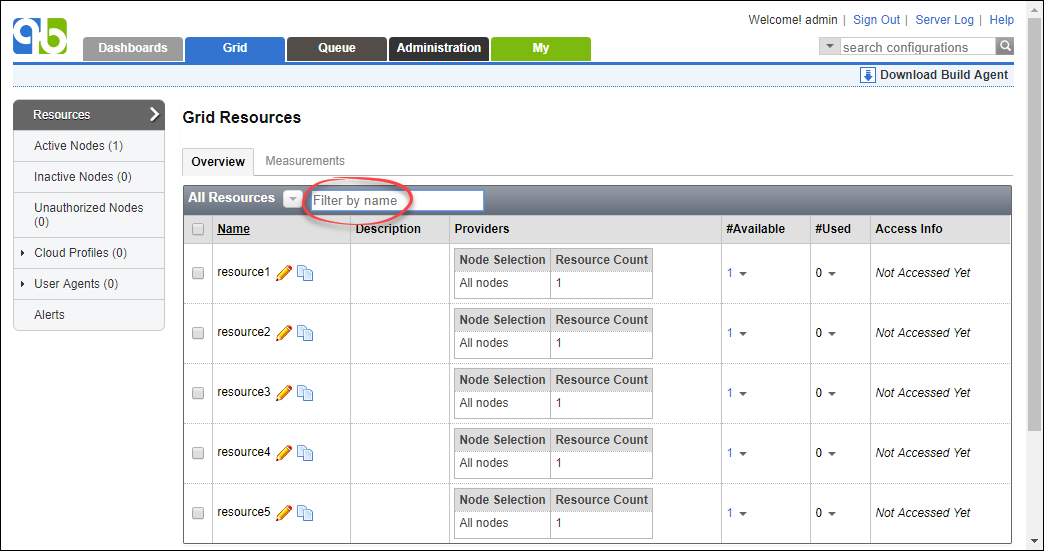 Decouple commit status update from checkout
Commit status publishing to GitHub/BitBucket now decouples from the repository checkout. This makes it possible to publish commit status during a promotion without checking out repository.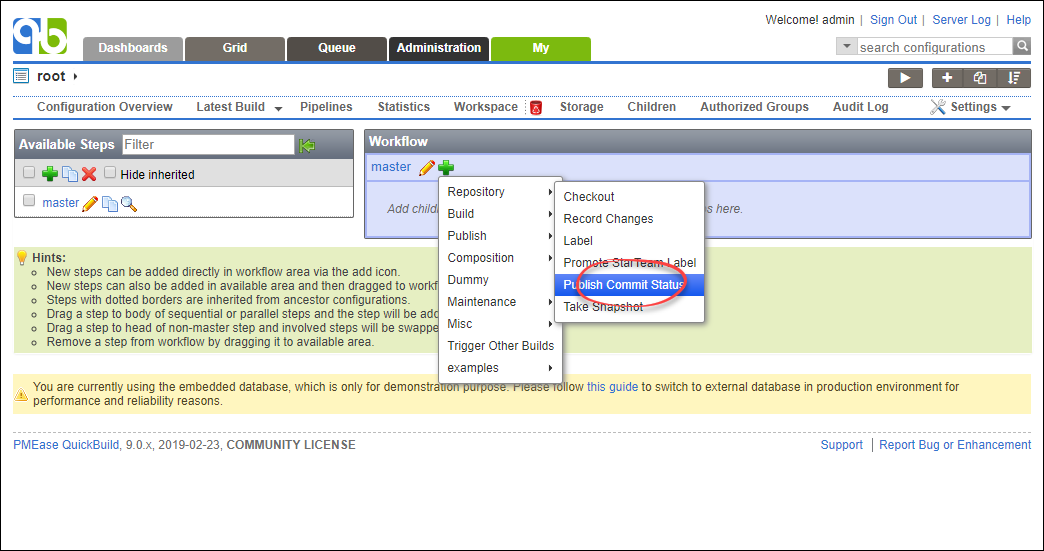 Grouped html reports
The html report publish step now sees a category field to optionally publish html reports by category to better organize multiple html reports.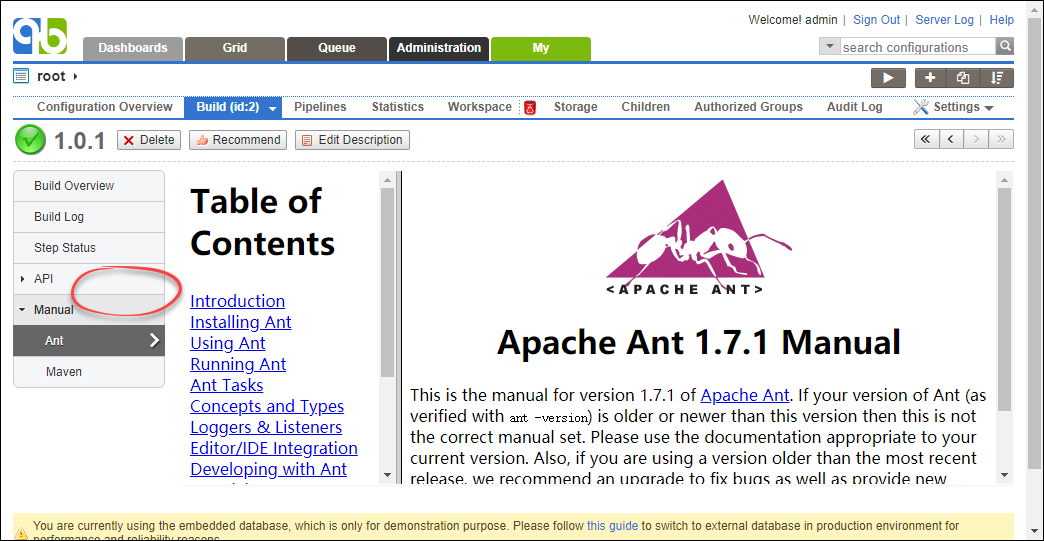 API to run Groovy script on specified agent
Introduce an api to execute any Groovy code on specified node. This is very useful when you want to do something on remote nodes inside your script. For instance, below script utilizes this api to only run step on nodes with more than 1G free spaces.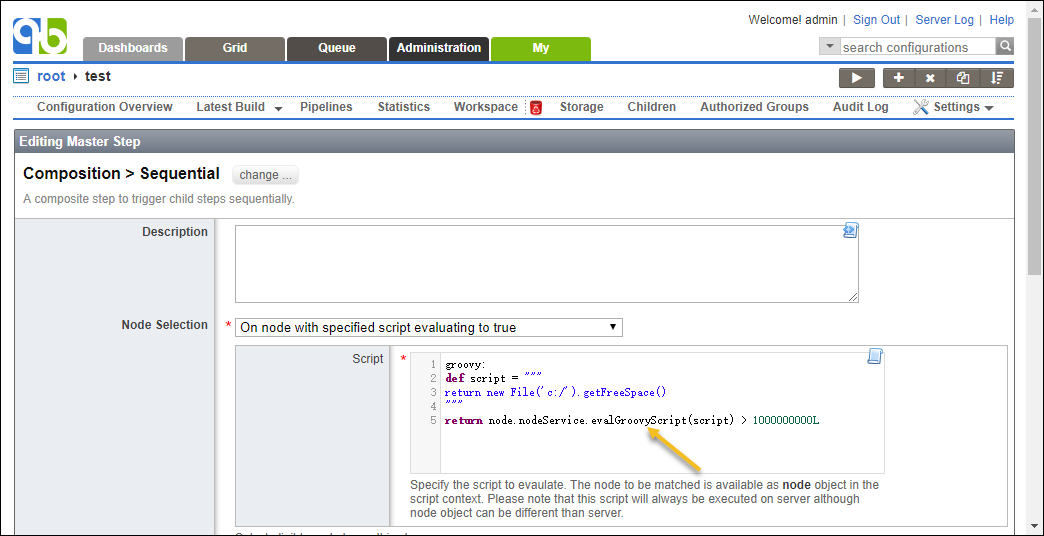 GPU support of EC2 integration
Amazon EC2 VPC cloud profile now supports to attach GPUs when launch build agent on demand.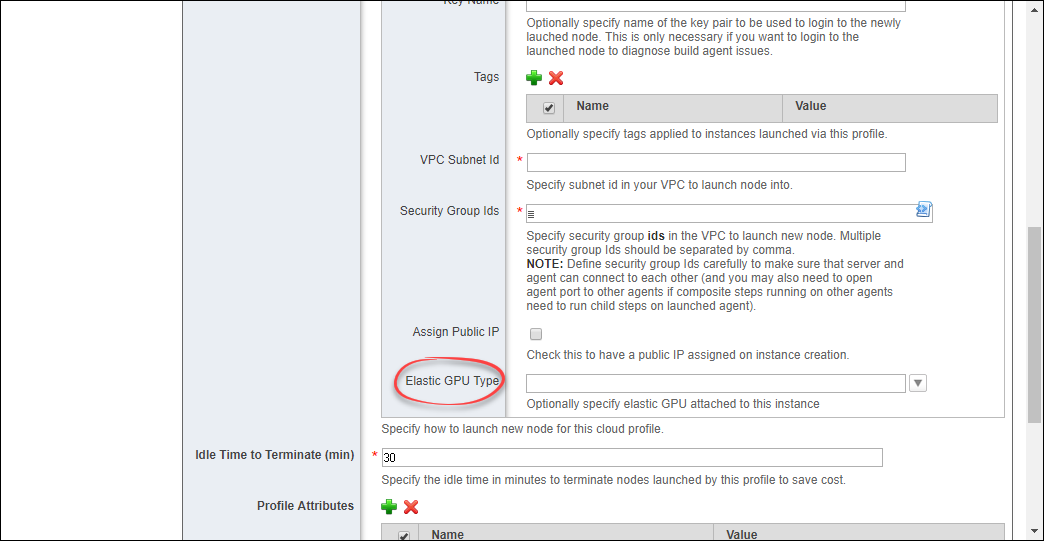 Additional flags for git clone and log command
Additional options can now be added to git clone and log command to let user modify the clone/log command as necessary.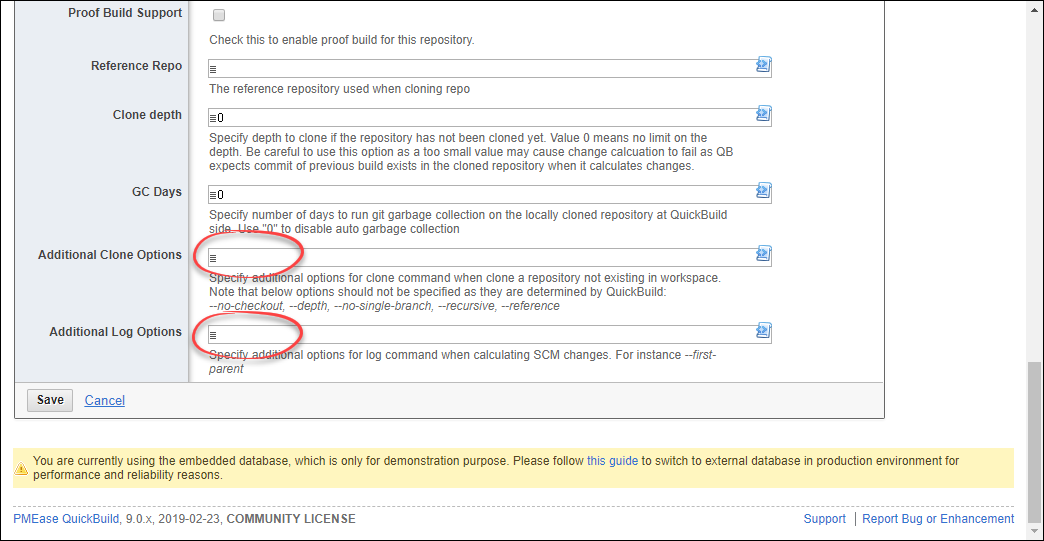 Optionally include custom file when service starts
Custom environments for server and agent can be maintained in external files. These files can be included in server/agent startup scripts (server.sh or agent.sh), and will survive across server/agent upgrade.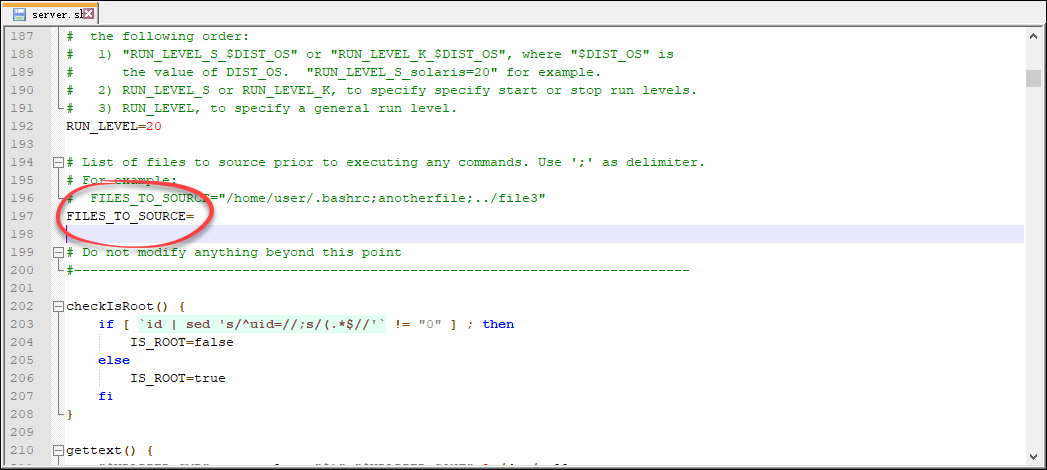 Add STOP_OWNER_BUILD permission
A STOP_OWNER_BUILD permission is added to give user permission to kill builds fired by themselves.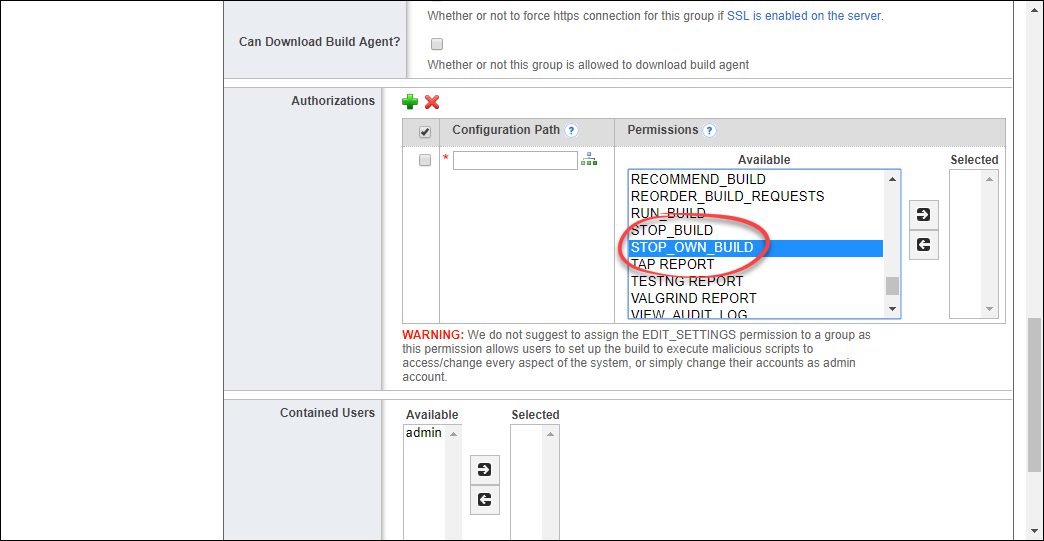 Improve authorized groups page to show inherited authorizations
The group authorizations page of configuration now shows all inherited entries from ancestor configurations. This gives user a whole picture of all groups able to access current configuration.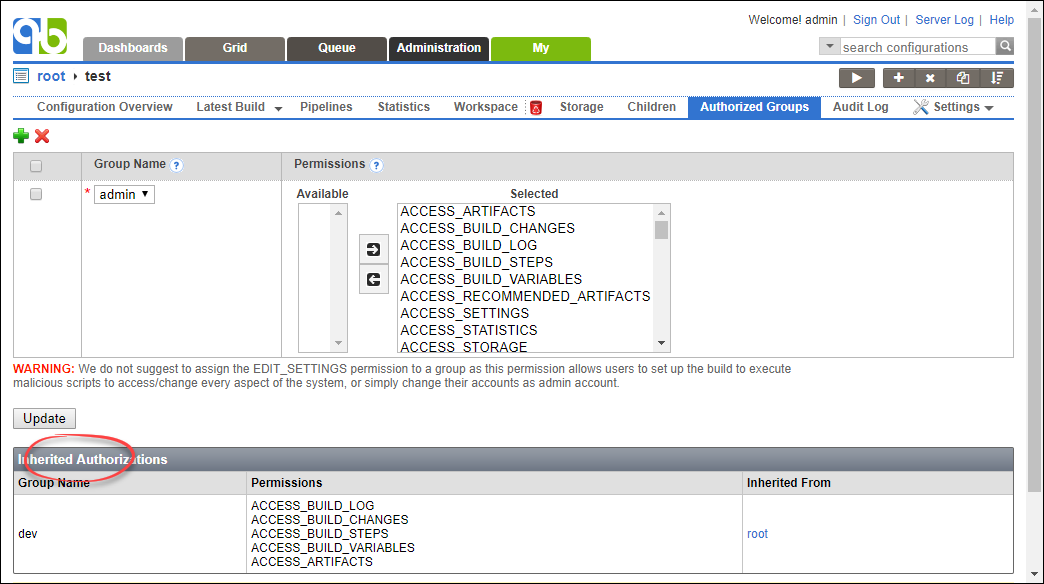 Reduce queued builds for GitHub pull requests
Previously when build against MERGE commit of GitHub pull requests, many build requests might be queued even if the option "queue branched changes only" is used. Now this has been optimized and queued builds are reduced dramatically.

Do not retry step upon cancellation/timeout
Step will not be retried if the build is cancelled or timed out, to respect semantic of cancellation and time out.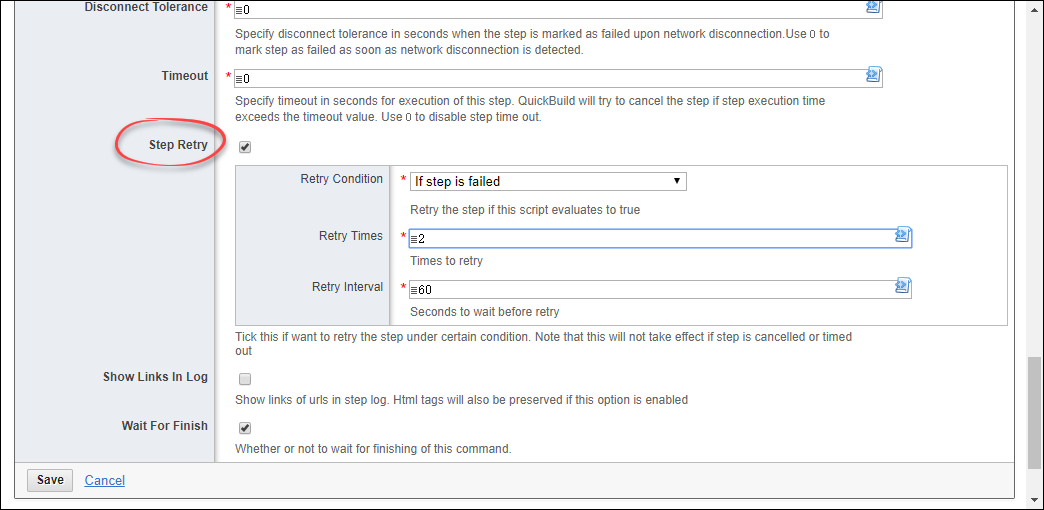 Retry various git command if indicated by error message
Sometimes when interact with git server, it may tell user to retry some operations. QuickBuild now respects this suggestion and retry until the operation succeeds.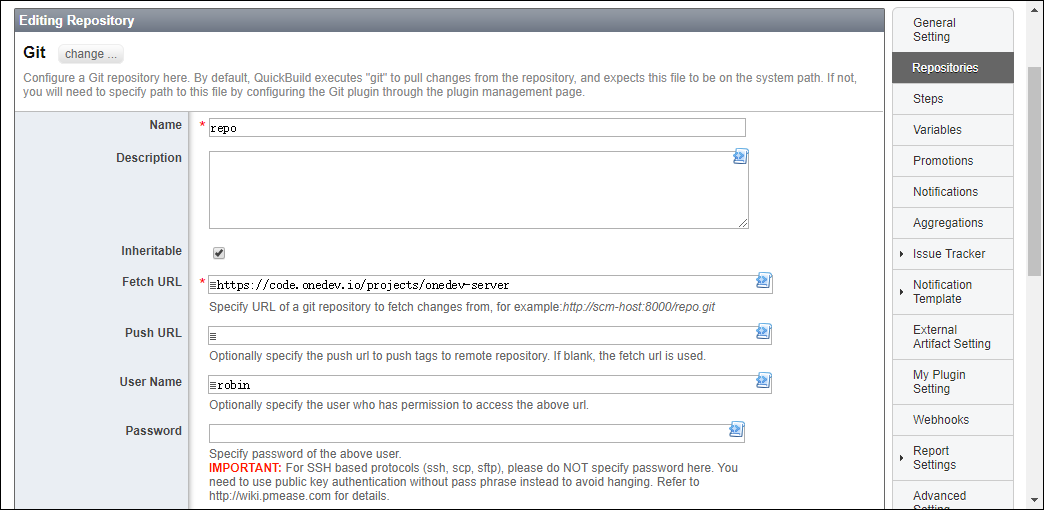 Perforce readonly and partitioned client support
When define perforce at QuickBuild side, one can create readonly or partitioned client optionally via the client type field to improve build performance.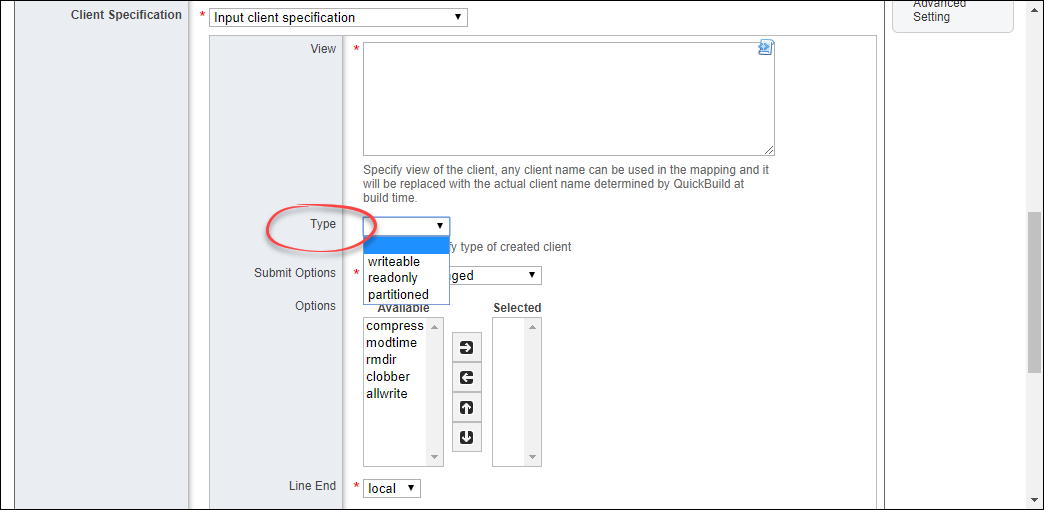 Able to match resource node using node criteria of other resources
When define node selection rule of a grid resource, one can reuse not selection rule of another resource. This makes it possible to create template node selection rules for easier resource management.